Workplace Trends
Empowering Teams
The best workplaces support the activities of hyper-collaborative teams while nurturing the needs of individuals.
See more team spaces
Health Spaces
Today's healthcare spaces need to facilitate connectivity, empathy and wellbeing – for patients, for their family members and for the caregivers.
See More Health Spaces
Learning Spaces
Classrooms can engage and inspire when control of the learning space is put in the hands of students and instructors.
See more learning spaces
High performing social spaces
People are gravitating towards a new definition of shared and inspiring spaces, and rejecting the sea of sameness that has come to be known as "the office".
See more social spaces
Office Research
New Work. New Rules
Today's teams are hyper-collaborators who navigate a fluid, fast-paced flow of interdependent ideas, redefining both teamwork and me work. Their work has changed dramatically, but their workspaces? Not so much.
Wellbeing: A Bottom Line Issue
Fostering creativity and innovation requires a focus on organization and employee wellbeing. In addition to a focus on employee health factors like obesity and smoking cessation, many organizations are also focused on workplace ergonomics to prevent injury.
The Creative Shift
Creativity isn't about one eureka moment. Creative work is a process in which everyone can engage if the conditions are right.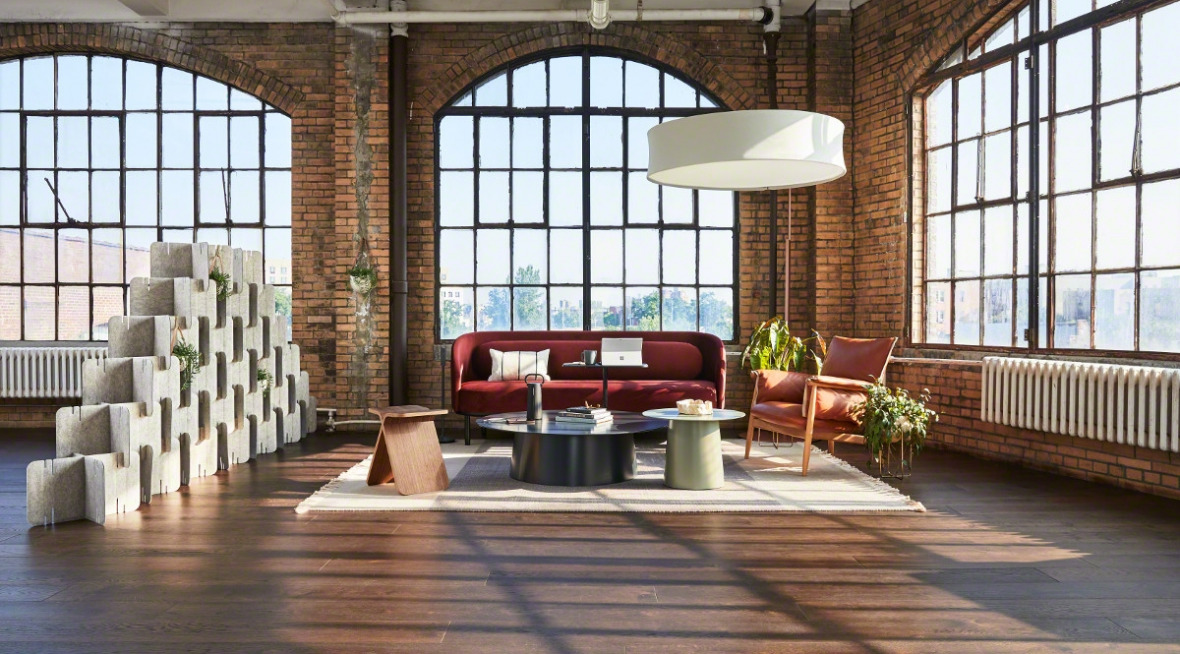 What's New
Looking for inspiration?
We've curated a collection of workspace ideas featuring our newest products and partners.
Step Inside